EGO IS THE JOY KILLER
We tend to be unhappy when we're egoistic. Ego is not only the enemy, but also the joy killer. Ryan Holiday, author of the book Ego is the Enemy, defines the dead time as moments that we're controlled by ego. He even has a tattoo EGO IS THE ENEMY on his forearms to remind himself to let go of the ego to stay alive. That makes me wanna get a tattoo on my forehead: GO AWAY EGO!
I highly suspect that it's ego hinders me from getting healthy relationships to grow. Also, ego stops me from getting to know and loving other people without sorrow. Oh no, I hate ego breaking my flow. I'd better throw myself into a new reality show if ego won't go.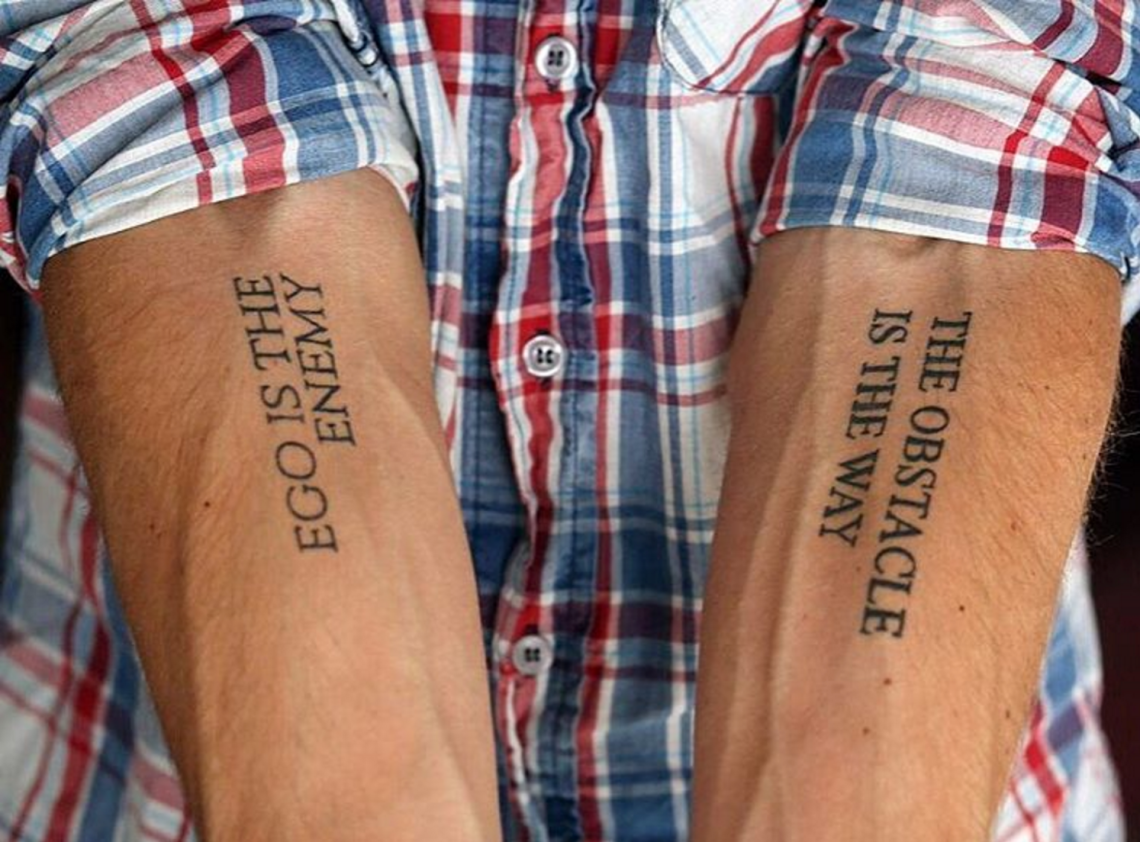 Do your work. Do it well. Then let go and let God.
When we let go of ego, we can get more done and love more. My ego is clingy all day long and distracts me from doing what I want. The more time I spend with ego, the more restless I feel. If I focus on a movie, the sky, other person or a sport, I forget about the ego for a while and stay in peace. I wanna kill my ego to have egoless or peaceful moments. Is that possible and doable?
STRATEGY FOR FIGHTING THE EGO
STAY A STUDENT
Ryan Holiday suggests staying a student to drop the ego. When you learn something new, does your ego tell you to give up when things are getting difficult? Or does your ego tell you that you're so great that you don't need to learn more? Of course, your ego will do anything to drag you behind. That's ego's expertise!
Don't let ego stop you from learning. Keep learning from anyone and anything, and growing anytime. No wonder Einstein said "More the knowledge lesser the ego, lesser the knowledge more the ego." I think I just gain a new perspective here: knowledge is the enemy of ego!
DON'T LOSE YOUR PRESENCE OF MIND
I cherry-pick one of The 33 Strategies of War by Robert Greene – don't lose your presence of mind. The presence of mind is the ability to detach yourself from all to see the whole picture with clarity. This is a stoic or zen way to fight the ego. Preparation in advance or meditation can give you that mental distance and make your ego disappear, for at least a period of time.
If you love history and war, you will enjoy reading The 33 Strategies of War by Robert Greene to learn more strategies and tactics. To be honest, I'm not a big fan of history. Anyway, in his book Ego is the Enemy, Ryan Holiday takes a similar approach as Robert Greene – telling the stories of significant historical figures. You can learn how Napoleon, Steve Job, and many others handle the ego nicely or badly.
Ego is not your amigo. Let it go.
Happy reading!
attitude audiobook awareness caitlin moran craft creative writing creativity empathy femimist feminism funny generous give give and take giver giving goals happiness happy happy reading how to be a woman how to write humor inspiration learned optimism memoir optimistic personal finance perspective positive positive attitude positive psychology reading relationship robert greene self aware self awareness self improvement style of writing the elements of style woman writing writing skills writing tips yoga